THE INCANDESCENT EPHERMERAL
15. October 2016 @ 19:00

-

22:00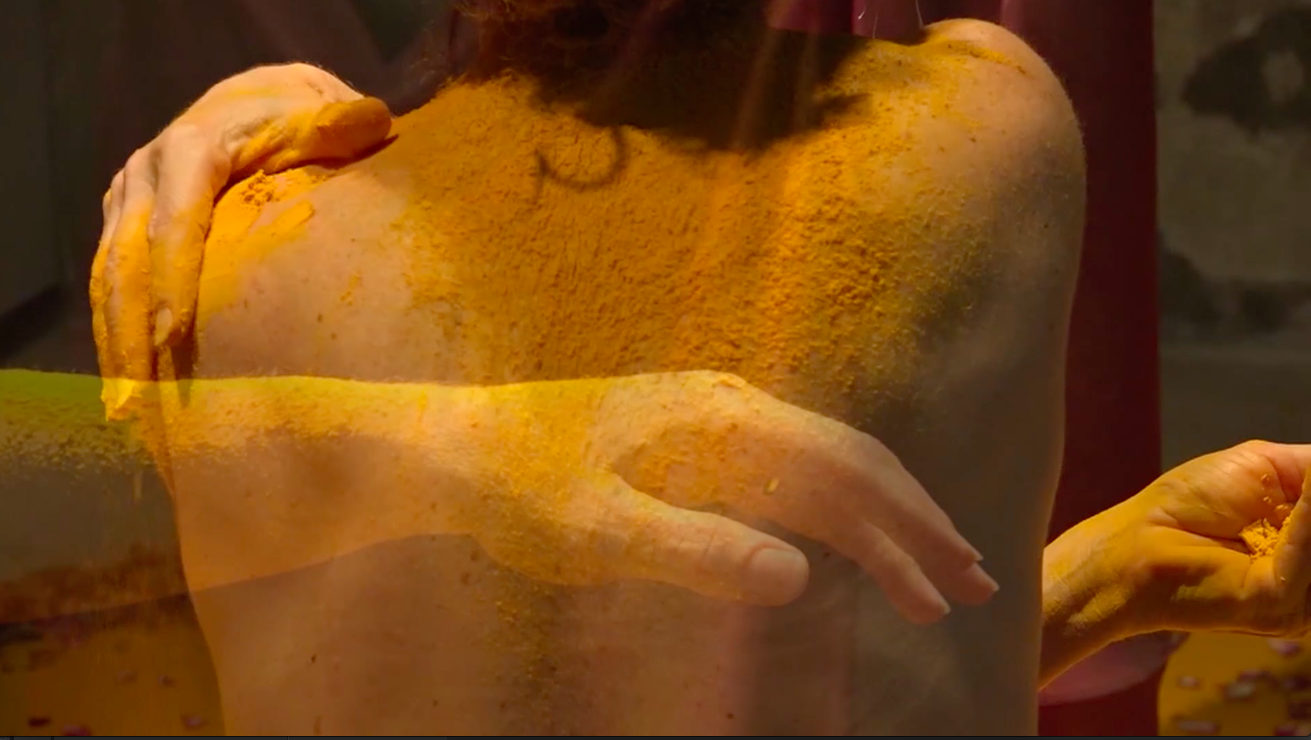 The Incandescent Ephermeral
Ginny Sykes
Opening: 15.10 at 7pm
The Incandescent Ephemeral brings together new works in photography, video, and installation (2015/2016) by American artist Ginny Sykes for her solo exhibition opening October 15th at Schillerpalais, in Berlin, Germany. From her recent solo show, Tangle of Existence, journalist and curator Daniela Ricci Sykes writes that Sykes bases her works on

"a re-visitation and re-actualization of the mythic, intending a meditation on our roots, memories, traces, feelings and emotions, with regard for all the philosophical implications that these topics involve. The inexorable passage of time, places, material and immaterial traces, personal and collective historical memory, the concept of a person's passage through life, of our ephemeral existence. Her research stems, above all, from the urgency to free oneself from the anguish of being a human being in a post-industrial society. In this society, the only requirement is false and mediocre relationships. To have a sense of direction in this labyrinth of signs, within the intricate ramifications to which we human beings are present, we dive into this labyrinth of signs, but our search is futile because that to which we are referring, and its philosophical and mystic meanings, are lost. Rich in nightmares and fantasies, lucid paradoxes, illusory perceptions, aniconic signs, and pseudo iconic symbols, Sykes' pictorial operations consist on one hand of the reserve of the impossible, and on the other, a natural continuing metalinguistic dialogue which expands time, and results in a reasoned projection of inner truth."
Ginny Sykes works in painting, installation, performance, video, and public art. Her practice is informed by feminism as a resistance to institutional and prescriptive classifications of a universalized female experience. Aligned with Carl Jung's understanding of alchemy and transformation through artistic process, Sykes is invested in a belief of bringing what lies at the margins of personal and social consciousness to the center of her practice.
Selected exhibitions in the United States include: Chicago Cultural Center, Loyola University Art Museum, Noyes Cultural Center, Woman Made Gallery, Chicago, IL; LACE, Los Angeles, CA; APW Gallery, Long Island City, NY; Italian Cultural Institute, San Francisco, California; International exhibitions include: Castel Dell'Ovo, Naples, Italy, Water Tower Art Festival, Sofia, Bulgaria; HearteartH Festival, Berlin, Germany, and Milan, Italy; Traffic Jam #4, Saltillo Contemporary, Saltillo, Mexico and Can Gelabert Casal de Cultura, Mallorca, Spain; Supermarket, Kulturhuset, Stockhom, Sweden. Sykes has created over 40 public arts projects including On the Wings of Water at Chicago O'Hare International Airport. Rora, an interpretative history of the Chicago River, received an honor award from the Chicago Chapter of the American Society of Landscape Architects. Sykes earned an MA from Loyola University, Chicago, IL, in Women Studies and Gender Studies; a BFA from Washington University, Saint Louis, MO; and studied art and art history at Studio Cecil Graves in Florence, Italy.
Sykes lives and works in Chicago, Illinois and Naples, Italy.
For more informanion visit : www.ginnysykes.com