There's No More Dolls In The Closet Only a Respirator
17. June 2017 @ 19:00

-

22:00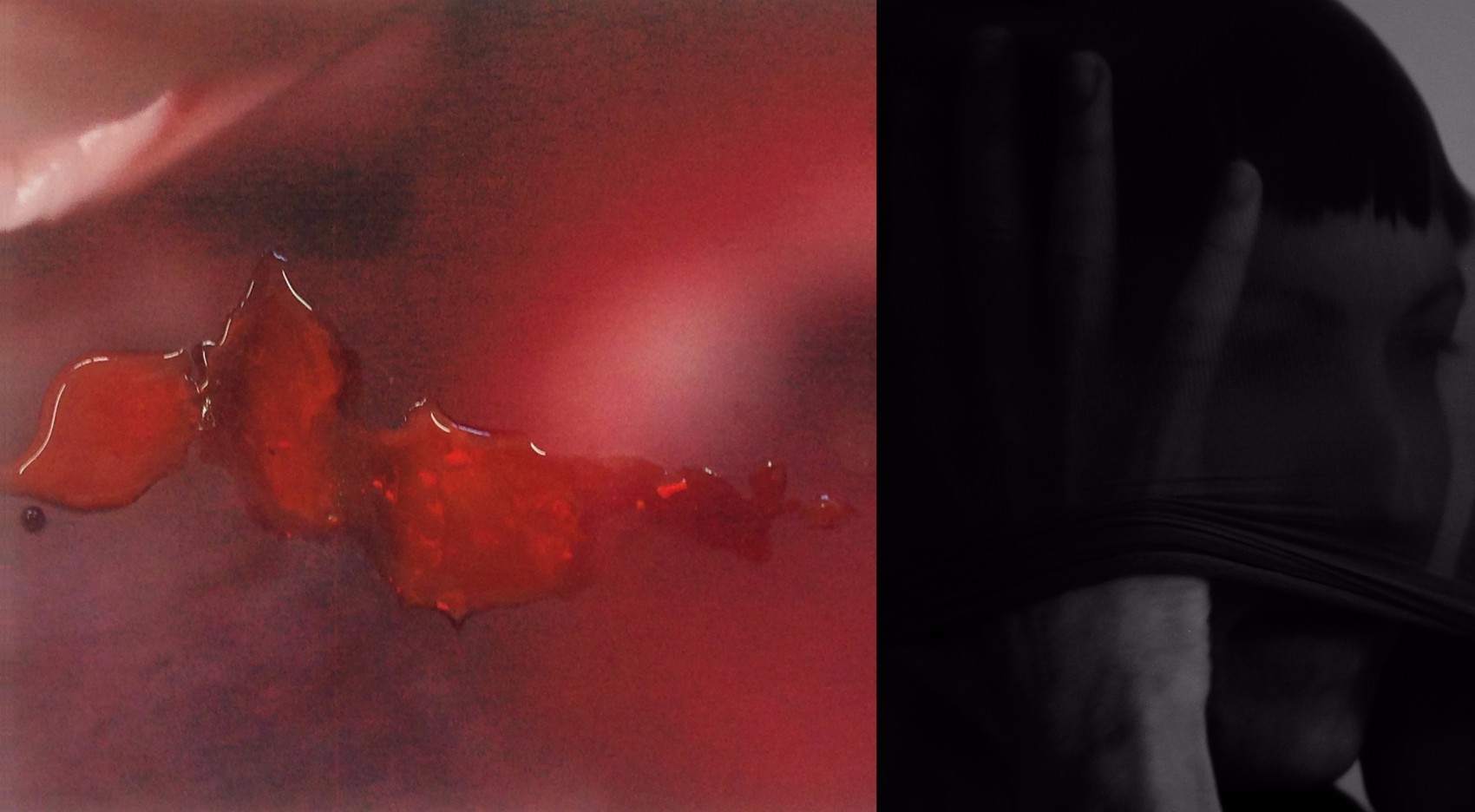 by artist Signe Vad
Opening and Performative lecture: 17th of June 2017 from 7pm
Performative lecture starts at 8:00pm
Location: >top Schillerpalais, Schillerpromenade 4, 12049 Berlin
A Lecture about Homo Carnôsa – a science fiction about the sufforcation of our blood and the softness of the stomach, about the air between us and the body's
building blocks. (duration 15-20 min)

The artworks an installation of mostly photographic works, about "Homo Carnosa", – 'Human of Flesh' –a project Signe Vad have been working on for years.
For the show at >top Schillerpalais There's No More Dolls In The Closet Only a Respirator, Signe expands the flesh theme with a new angle, this time it s combined with a performance,the sci-fi story about the self-destruction of 'Homo Carnosa'.
*In the series Homo Carnōsa (Human of Flesh) the body is turned inside out and we find ourselves in the midst of the wet, red darkness of the abdominal cavity.
For millennia we have disciplined and restrained the unruly body, discipline being the hallmark of the civilised human being. Science, on the other hand, has scrutinised human anatomy in minute detail.
There is a third body, which cannot be contained by cultural taboos or scientific classification. The real body. The entirety that constitutes our being-in-the-world, namely: Homo Carnōsa anno 2017*
Signe Vad (f. 1967). Born and based in Copenhagen, DK.
MA School of Photography, Göteborg Universitet 2009.
She was initiator and artistic director of Galleri Signe Vad, a non profit gallery in Copenhagen from 2005-2011. From 2014 – 2015 she was the artistic director of the exhibition platform TYS. And from june 2017 opendes a new intervention i Cph the KRÆ syndicate. Since 2005 Signe have along her artistic practice worked as an independent curator based in the self-organized artist-run scene.
As an artist she has done several solo exhibitions and group shows from 2003 to now. She works mainly with the medias photography, video and installation but has the resent years expended her practice to a variety of interdisciplinary art projects.